Child Nutrition & Cooking Expert
Yasmina Dakik Ahmad is a mom to a beautiful daughter named "Hind".  She is a clinical laboratorist, a child nutritionist, a cooking expert for babies and toddlers, and soon a health coach by the Institute of Integrative Nutrition. She is also completing another bachelor degree in food safety and nutrition.
My Moto in life is to create recipes for babies and toddlers that the whole family will eat and enjoy.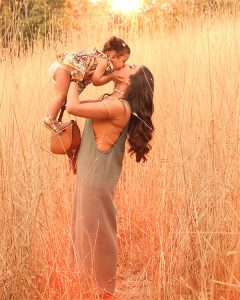 Her most important lesson to date is what her daughter Hind has taught her: to create recipes that are healthy, nutritive and delicious not only for her but for the children of the universe.
She created the Instagram page @allaboutmamina for several reasons, one of which: the lack of correct information when feeding babies, toddlers and kids.
As a mom she suffered from that, and with the information she got through online courses and with her Scientific research background as a clinical laboratory, she decided that moms have to stick together and do something about it, which requires holding each others' hands and making each other feel that we're not alone in this.